Robert Copilau is a Software Developer at Umbraco. He would have loved to go to Coding Pirates when he was a kid. Now, he loves to share his own passion with the pirates as a volunteer in Coding Pirates Umbraco.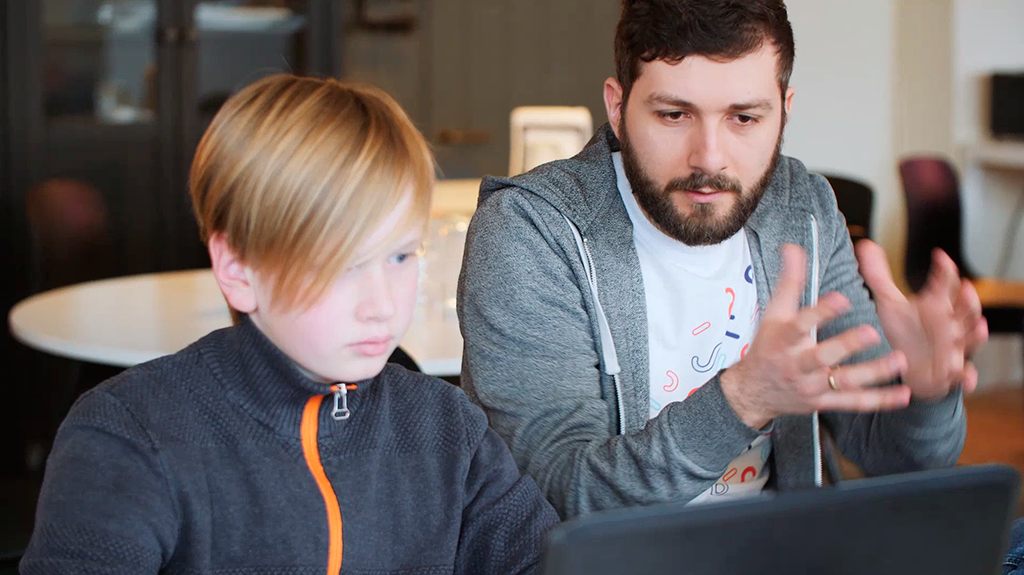 Robert Copilau is born and raised in Romania. He moved to Denmark in the search of new adventures and fell quickly in love with the country.
Robert first heard about Coding Pirates at his work. He works as a Software Developer at the company Umbraco, a big Web Content Management System, in Odense. Umbraco became a sponsor for Coding Pirates, and soon after that they made their own Coding Pirates department as well, starting in the fall season 2018. 
Robert likes the idea of Coding Pirates. He would have loved to have that opportunity when he was a kid:
– When I was about the age of these kids, I would have loved to have this kind of initiatives to allow me to explore computer programming.
About Robert Copilau

29 years old
Lives in Odense
Software Developer
Volunteering in Coding Pirates Umbraco in Odense since the fall season in 2018
Computer programming a part of everyday life in the future
Robert believes that it is very important to introduce kids for computer programming:
– I believe that is a good idea to expose kids to computer programming (and other sorts of activities that we do) as early as possible since this will be a part of everyday life in the very near future.
So he signed up to become a volunteer in the new department at Umbraco last year. To become a volunteer in Coding Pirates, he explains, it takes passion and the ability to share your own passion with the kids:
– I believe that passion is the key to draw the kids into this world.
Robert encourages other to become a part of the Coding Pirates community if they like programming and other related activities:
– If you like programming and would like to share it with the new generation – come and join us. We're starting on the fall season soon 🙂
#MødMandskabet – #meetthecrew
I #MødMandskabet præsenterer vi nogle af vores mange seje frivillige i Coding Pirates. Hver især bidrager de med forskellige styrker og kompetencer.
In #meet the crew we present some of our cool volunteers in Coding Pirates. Every last one on of them contribute with their unique skills and different personalities.
Nominér en frivillig ved at sende en mail til [email protected] eller via Slack #kontakt_sekretariatet
Nominate a fellow volunteer by sending an email to [email protected]  or via Slack #kontakt_sekretariatet